The Can-Ga Bag from the new label 'surry bulga' is more than just another bag with a nice design.
With our increasingly 'on-the-go' lifestyles, it's important that we are being smarter with our purchases and that they complement our every-day lives. And Can-Ga Bags do exactly that. Functionality paired with style and design, Can-Ga Bags are the perfect companion for people who love to enjoy life. Not only are they high quality bags, they come complete with a hidden towel. Whether it's a visit to the gym, to the sauna, to the pool or to the beach, the Can-Ga Bags are perfect for any leisure activity.
And it's not just leisure activities they suit, they are also perfect for the occupational daily routine. So there is nothing in the way of having a relaxing lunch break in the park - there is even enough space in the bag for a laptop or tablet!
The Can-Ga Bags were created by Denise Krack, stemming from her experience of life in the heart of Sydney. A huge influence in the design of the bags was her easygoing and typical Australian lifestyle. And this is what the Can-Ga Bags from surry bulga are all about - fun, freedom and spontaneity. You're not only getting a practical and trendy bag but the epitome of portable Sydney lifestyle.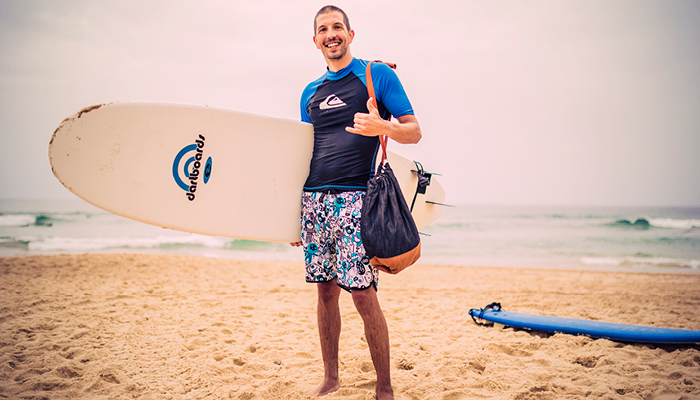 Can-Ga Bags are made from high quality materials and are the perfect accessory to every outfit.

A small amount of money from every bag sold will goes towards a charity called Plan, which support relief projects around the world.