High up, it goes for our CAN-GA-BAGS in June.
On all EasyJet flights you'll find our practical bags featured on page 2 in the Inflight Magazine! Happy holidays with Surry Bulga  – Fühl das Leben ~ Be free!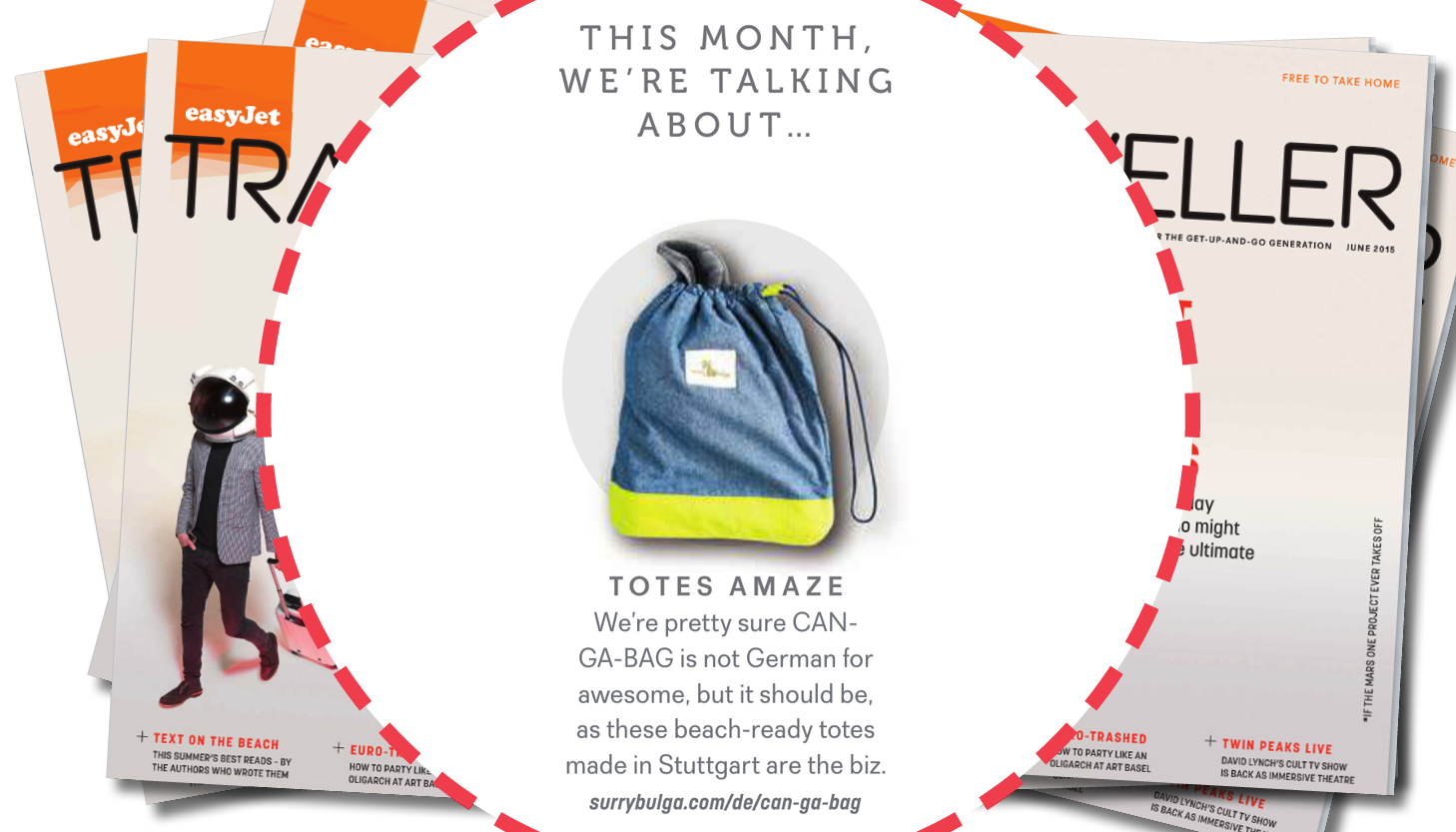 Unfortunately for all, who have to stay at home - there is of course an online version of the board magazine available. »Click here Thanks EasyJet for this great product feature!